When you know your sexuality, one day you will stumble upon your spirituality
Osho
Tantric massage Prague
Come and relax in a peaceful Zen environment that will offer you an escape from worries and everyday stereotypes.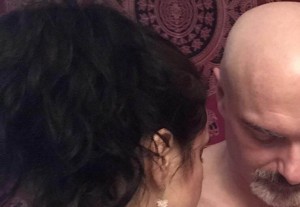 Return to sacred sexuality
Tantric massage will put you in a beneficial mood for the whole day and give your body vitality again. You will experience a whole new feeling of relaxation and the realization that you yourself are the source of your orgasm and that ecstasy can only be found within yourself.
Welcome to the sacred space of universal love and initiation.
During the massage, I touch your most intimate and sensitive parts of the body, which you can usually
only touch in your relationship with your partner. That is why I appreciate trust and I respond to anyone who wants to open up with great respect and care.