Tantric Massage for Men and Women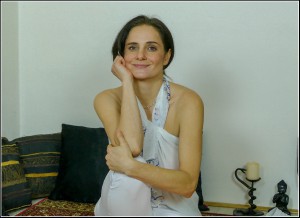 Tantric massage is a deeply relaxing, regenerating and healing experience enhancing your receptivityand energy.It operates with your most intense – that is sexual – energy and teaches you how to heal your physical body and soul by a loving touch. A tender and sensuous massage will enhance your receptivity and sensitivity so much that your whole body will become one large erogenous zone and orgasms you will experience will be perceived as unrestrained love.You will experience a completely new sensation of relief and realisation that you yourself are the source of your orgasm and that the true ecstasy is to be found nowhere else but inside of you.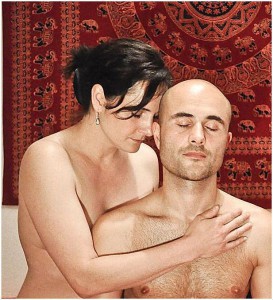 Tantric massage
2h/ 3000 CZK 3 h/ 4200 CZK
Lingam massage
1h/1600 CZK 1,5 h/ 2200 CZK
Acupressure massage of male sex organs, the most sensitive reflex zones of the human body. Their gentle stimulation has deep therapeutic effects improving the quality of your sexual energy, genitals and senses. The stimulation is supposed to bring about the state of general relaxatio
Couple massage 2 h/ 5000 CZK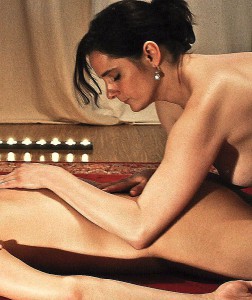 Tantric massage – Prostate Massage
1.5h/ 2200 CZK 2h/ 3000 CZK
Prostate is the sacred spot of every man and it is male sexual and emotional centre. It governs men's sexual lives – it influences erection and sexual desire. If this gland is ignored for a longer period of time, men gradually lose interest in sexuality and making love. Nevertheless, prostate massage can be viewed solely as a matter of general health care, just as in taoism.
Prostate massage can also be approached as a sensuous ritual designed for discovering places of pleasure – in accordance with the teachings of Tantra.The first session might feel a little bit uncomfortable, but this is precisely because the massage cleanses you from prejudices limiting your freedom. Please be patient and give yourself some time to integrate all new sensations.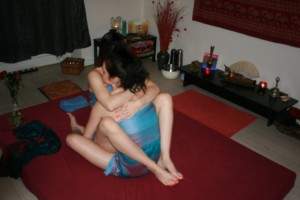 Tantric massage for women 2h / 3000 CZK
Massage full of gentleness, relaxation and respect for woman as such... This type of massage is designed to help you to restore the connection with your body, release obstacles, heal sexual injuries or simply enjoy the sensuality of a gentle massage. This massage is a sensuous form of intimity and the healing process is approached with carefulness and respect.The massage is not supposed to meet some specific expectations, but is conceived as a journey to a state of observing your own feelings that will be brought to youTantric massage will enrich not only your sexual life, but you will also learn many things about female sexuality.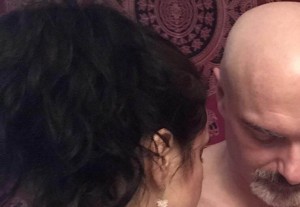 Tantric massage with the experience of domination
1h/ 2000 CZK 2h/ 3000 CZK
The Tantra of Rope Bondage - Restrained Bondage Massage
This new sort of communication, The Tantra of Rope Bondage, faciliates finding and conscious experiencing one´s raw emotions in safety and acceptance.According to my tantric concept I don´t add any real pain. All process is just symbolically aggressive and brings overall pleasant and exciting feelings. The emphasis is primarily put on enjoyment and desire for commiting. The eccentric lessons offer softer kind of experience with submission and domination.Intensity of experience is furthermore strenghtened by tantric massage´s spirituality, very intuitive and awakening.I don´t plan my lessons with clients in advance.